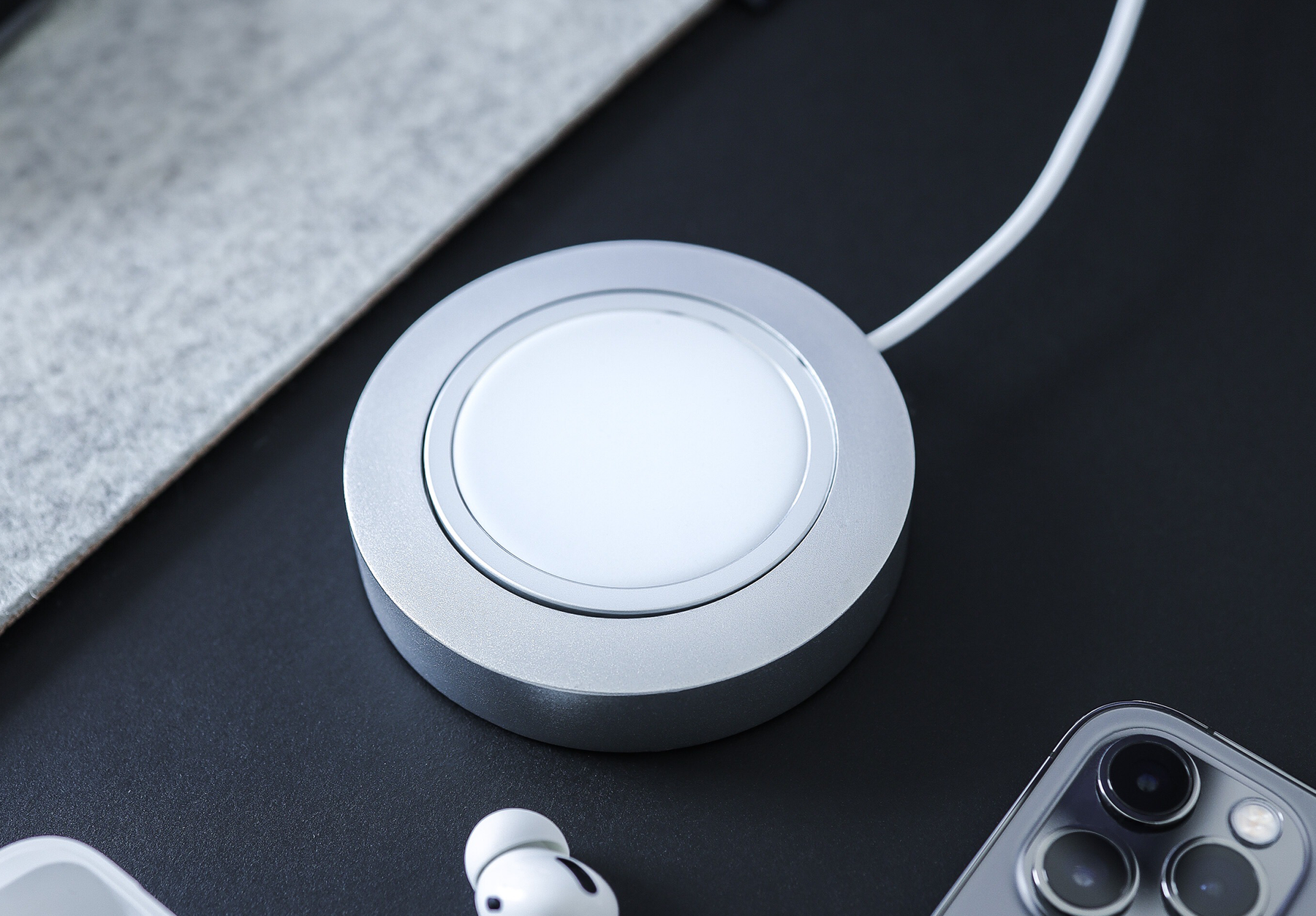 Expanding on the growing range of desk accessories for Studio Proper, the MagSafe Stay is a solid aluminium home for desks or bedside tables.
Company
:
Studio Proper
Released:
2021
Materials:
6061 Aluminium
Manufacturing:
CNC Machining
Role
Industrial Designer

Responsibilities
Concept development
CAD
Manufacturer management
Packaging design
Visualisation Rendering
Apple released the MagSafe charger as a wireless charger that can be used mounted to the phone while charging, until a portless iPhone is released this seemed strange when fast charging cables are available.

The MagSafe Stay was created almost to design out that feature, anchoring the thin charger to surfaces, rather than lifting with the iPhone.