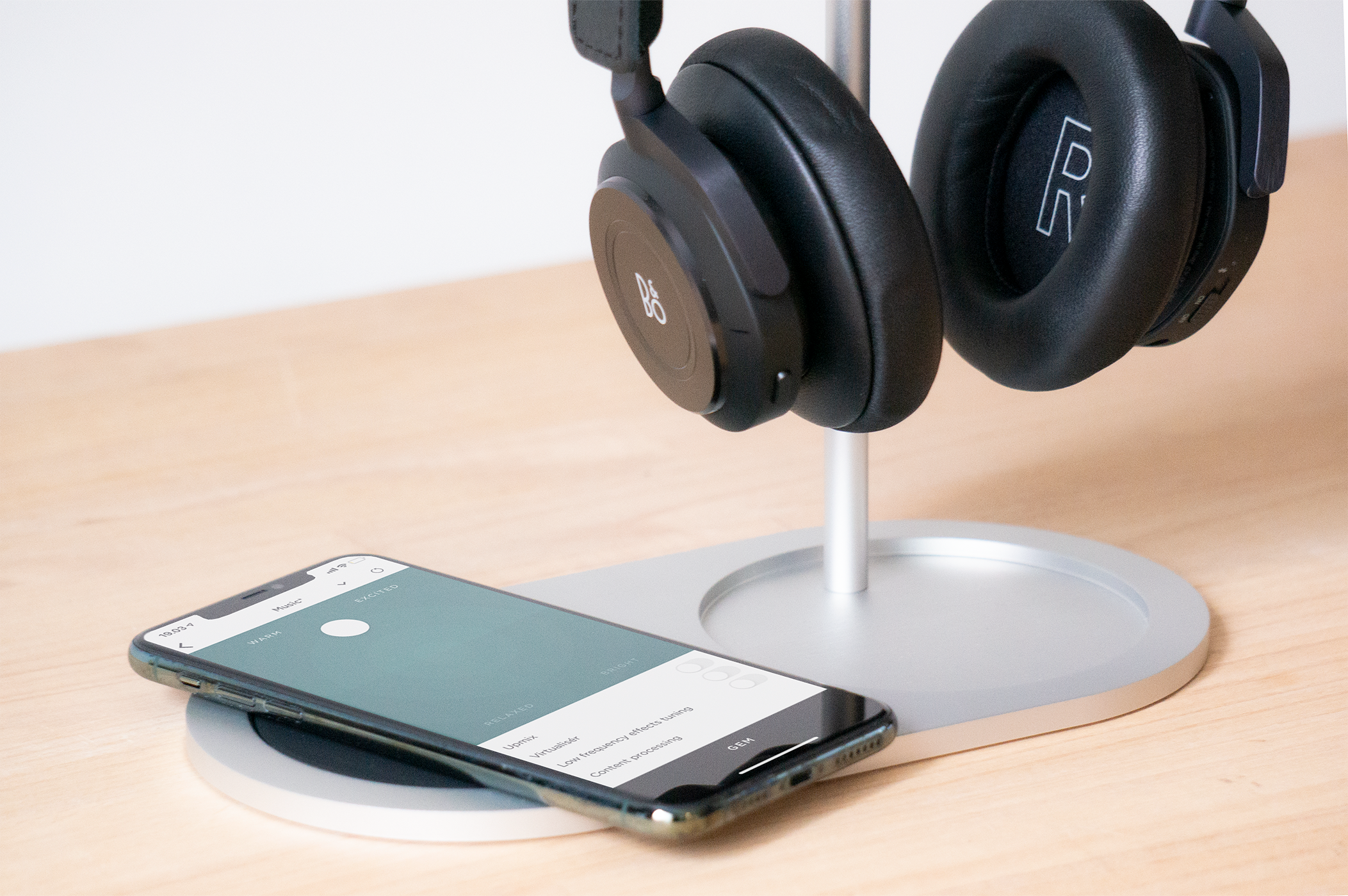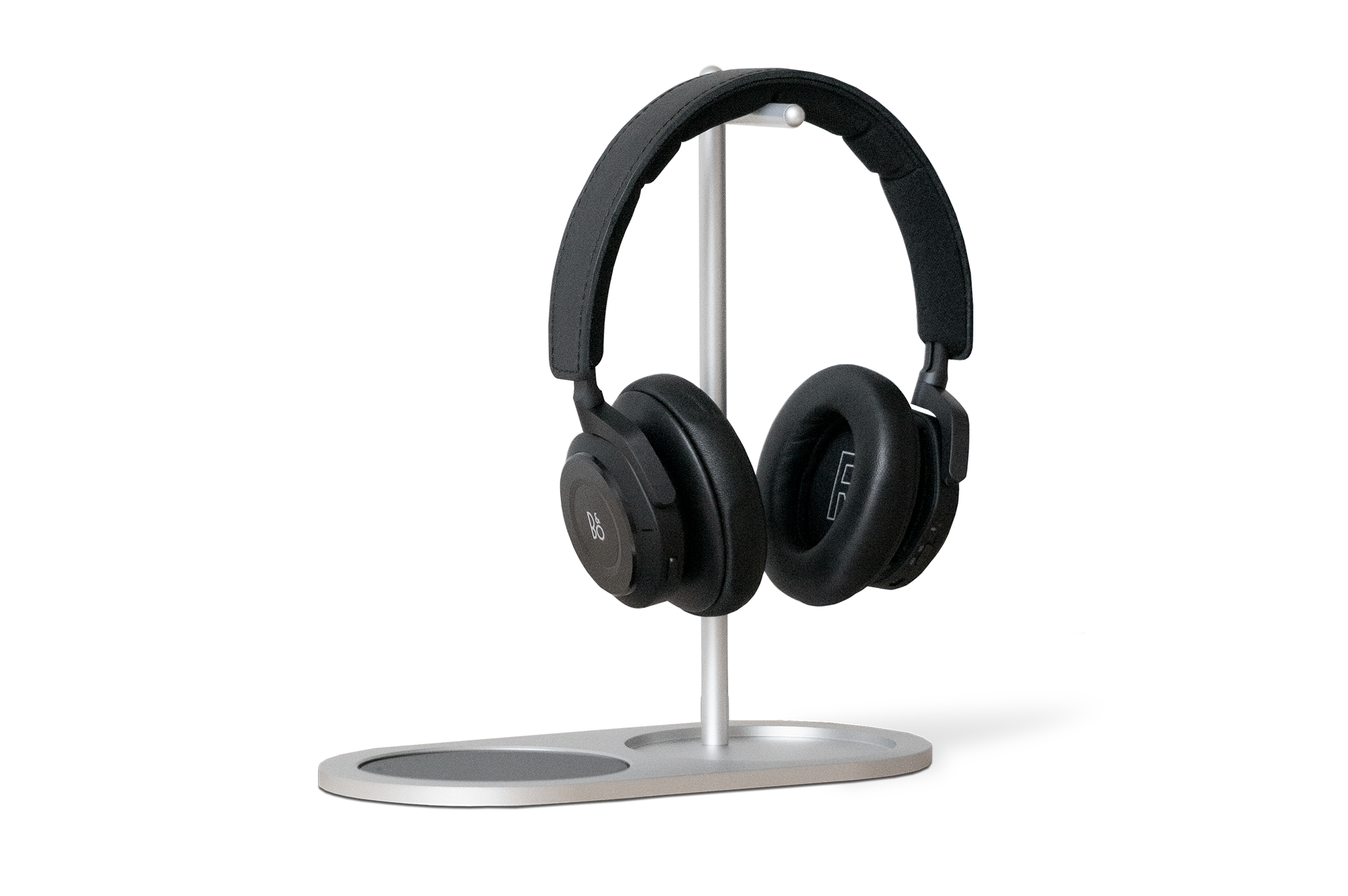 A headphone stand and tray for small personal items, designed to fit snugly over an existing wireless charger from Studio Proper.
Company
:
Studio Proper
Released:
2021
Materials:
6061 Aluminium
Manufacturing:
CNC Machining
Role
Industrial Designer

Responsibilities
CAD
Manufacturer managment
Packaging design
Visualisation Rendering
Released in charging and tray variations. With several parts shared amongst the designs.