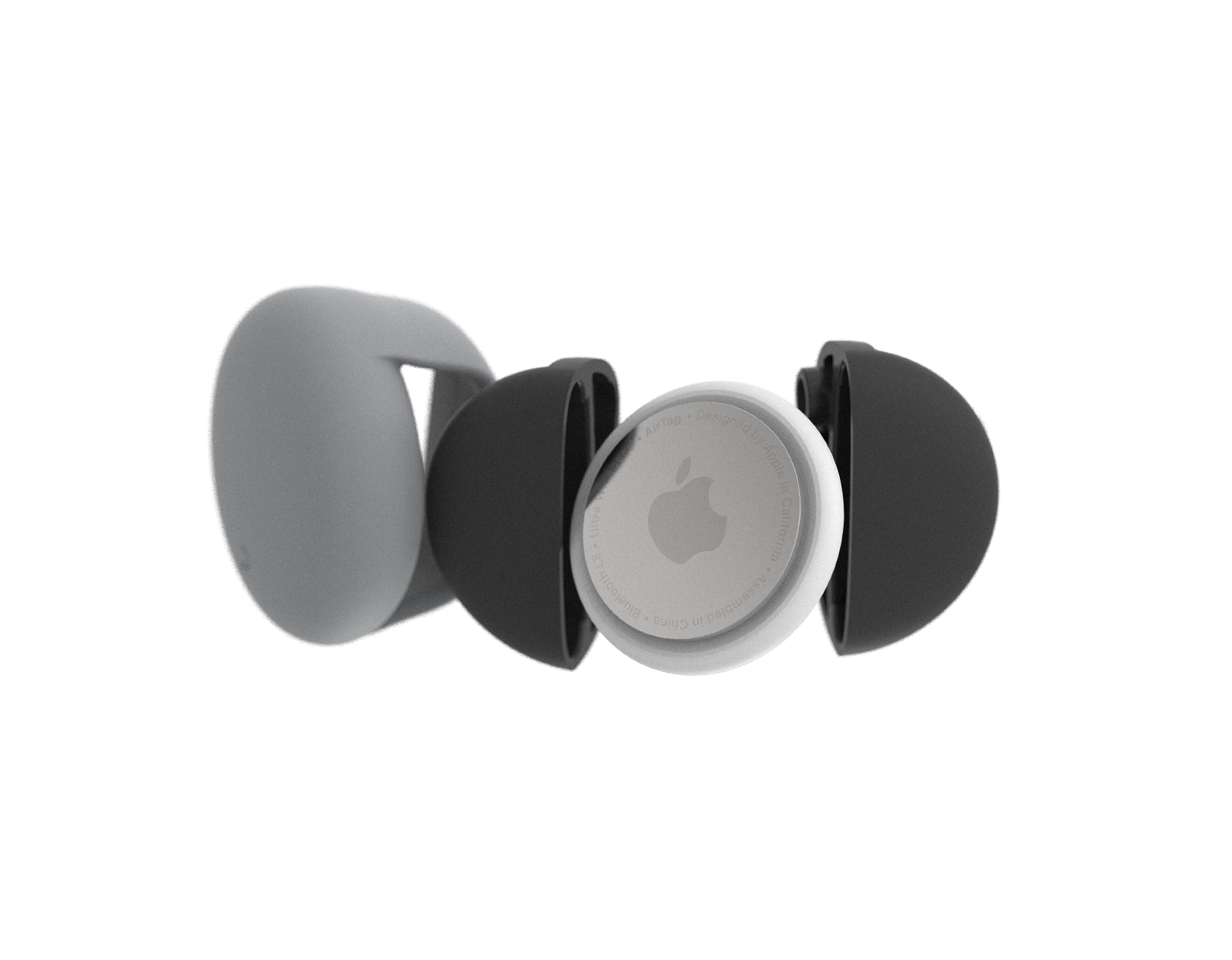 A hard plastic enclosure and secure silicone cover for the Apple Airtag tracker. Designed to tether to the collar of your pet, or track other personal keys, bags, bikes etc.

Company
:
Studio Proper
Released:
2021
Materials:
PC-ABS, Silicone
Manufacturing:
Injection moulding, compression moulding
Role
Industrial Designer

Responsibilities
Concept development
Manufacturer management
Packaging design
Visualisation Rendering
Alternate uses of the PC-ABS AirTag enclosure, without the silicone cover installed.

Sold separately from the DogTag as a standalone component, used to mount and track other personal accessories.
Development testing with rapid prototyped units, and initial off tool samples.

Calibrating the shore hardness of the silicone cover was a particular area of focus in the later stages of development. The cover needed to fit over the common ranges of dog collar hardware. Allow fairly easy installation of the AirTag enclosure, but not easily eject from the cover if under any duress.

The AirTag is powered by a button cell battery which can be very dangerous if ingested. Adding the additional layers and methods of secure attachment was crucial.